SAVE THE DATE FOR THE ANNE SCHUBERT´S EXHIBITION

»

VOR ALLER AUGEN

«

OPENING FRIDAY 9TH OCTOBER 2020 FROM 4 TO 10 PM AT UNO ART SPACE – UTE NOLL IN LISTSTRASSE 27 IN 70180 STUTTGART. TRILOGY PART 1.
#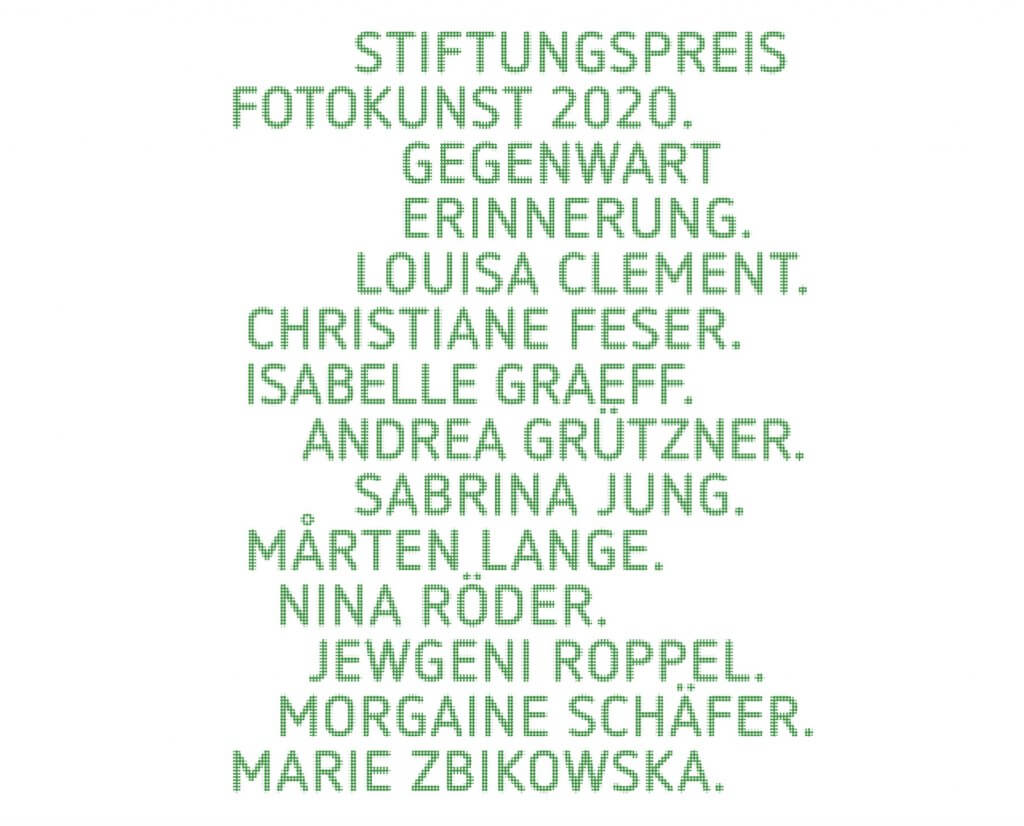 I AM VERY HAPPY THAT I AM A JURY-MEMBER OF THE »STIFTUNGSPREIS FOTOKUNST« 2020 OF THE ALISON AND PETER KLEIN FOUNDATION, NUSSDORF.
Under the theme Present I Memory, the 10.000 € cash prize for photographic art will be awarded for the fifth time in 2020. A four-member jury has nominated ten artists: Louisa Clement, Christine Feser, Isabelle Graeff, Andrea Gruetzner, Sabrina Jung, Marten Lange, Nina Roeder, Jewgeni Roppel, Morgaine Schäfer and Marie Zbikowska. The Artists have been nominated by: Ann-Christine Bertrand, independent curator, former c/o Berlin, writer and lecturer, Dr. Stefan Gronert, curator Sprengel Museum, Hannover, Dr. Matthias Harder, founding director and curator, Helmut Newton Foundation and Ute Noll, Gallery owner and international curator, Stuttgart, and photo director, Du Magazin, Zurich. All ten artists are presented with their work at KUNSTWERK in Nussdorf until the end of 2020.

#
I AM VERY HAPPY THAT I AM A JURY-MEMBER OF THE »UNICEF PHOTO OF THE YEAR« 2020.

I had been a Jury Member in 2019 (picture above), 2018 and 2017. UNICEF Photo of the Year Project Manager Angela Rupprecht and the jury 2019 (from left to right): Angela Rupprecht, Concept UNICEF Photo of the year; Peter-Matthias-Gaede, Deputy Head of the German Committe of UNICEF and long term Chief Editor of German GEO Magazin; Barbara Stauss, Photo Director "Mare" Magazine; Bernd von Jutrczenka, Chief Correspondent Photo, dpa; Jutta Schein, Deputy Head of Picture Department DIE ZEIT; Prof. Klaus Honnef, art and photography academic and Chairman of the jury "UNICEF Photo of the Year"; Ute Noll, Gallery Owner UNO ART SPACE, Photo Director "DU" Magazin; C.-M. Pohlert, Picture Editor in Chief, Frankfurter Allgemeine Zeitung (FAZ).© UNICEF/Kesper
#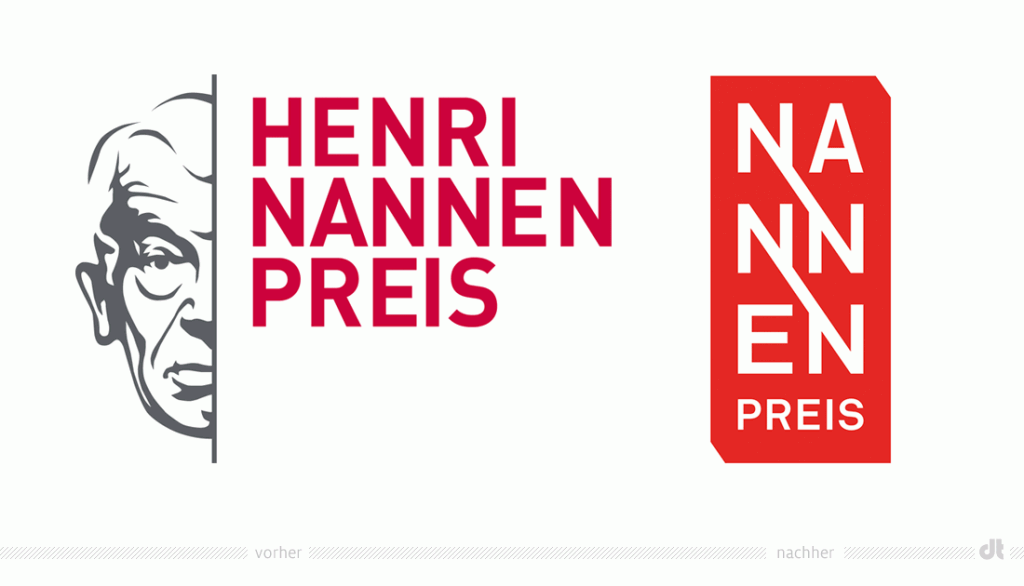 I AM VERY HAPPY THAT I HAD BEEN A JURY-MEMBER OF THE »NANNEN JURY« 2020 IN THE CATEGORY PHOTOGRAPHY.
#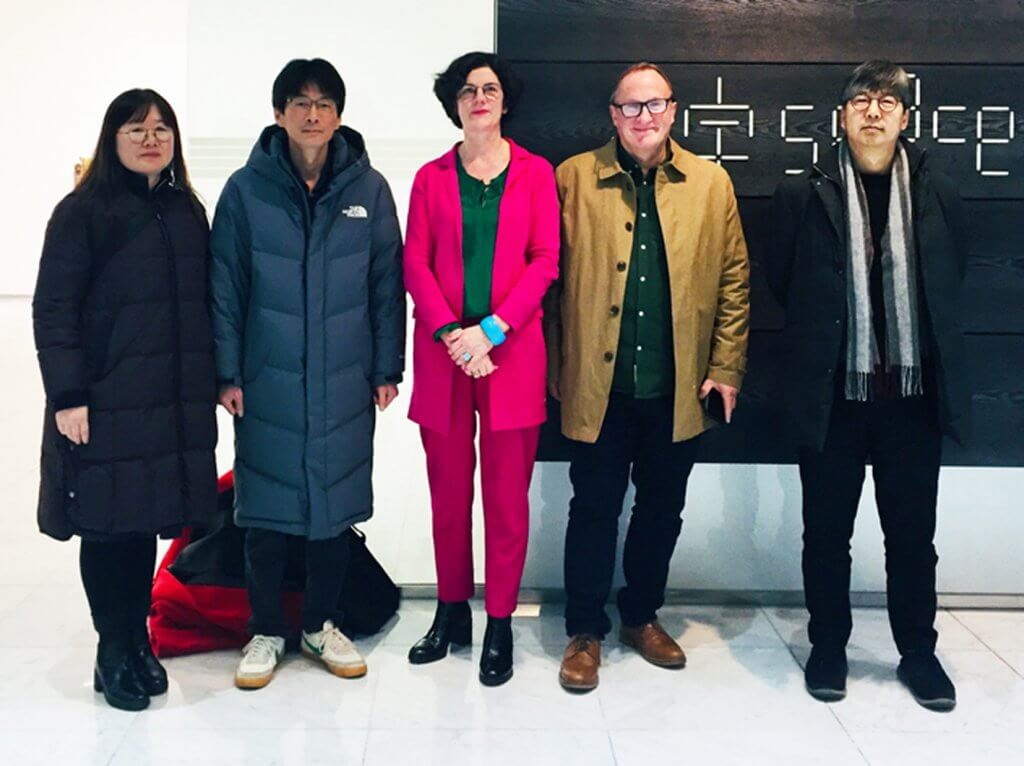 I AM VERY HAPPY THAT I HAD BEEN JURY-MEMBER FOR THE 11TH »ILWOO PHOTOGRAPHS AWARDS« IN SEOUL, 2020.
Jury from left to right: Nathalie Boseul Shin, Total Museum, Seoul, Prof. Pyungjong Park, Cau University, Seoul, Ute Noll, Magazin »Du«, Zürich And »Uno Art Space«, Stuttgart, David Drake, Director, »Ffotogallery«, Cardiff, Sangwoo Park, Art Critic, Seoul.